2010 marks the 100th anniversary of Iowa's oldest auto trail. Signed in one day (date unknown) in 1910, the River to River Road traversed Iowa from the Mississippi River in Davenport to the Missouri River in Council Bluffs. Later, this route later became part of the Detroit Lincoln Denver highway. In honor of this anniversary, my wife and I made two trips utilizing as much of the original alignment as possible, and took loads of photos. During this trip, we encountered all manner of roads, from paved to dirt. Without further ado, lets look at the pics!
A rarity for its time, as most markings were painted band on poles, this sign dates back to 1912...
Huebinger produced a detailed map and guide in 1910...
You can see the whole thing here...
Huebinger's Map and Guide for River to River Road
This is the world's oldest continously operating Ice Cream Soda Fountain, in Wilton Iowa. The Wilton Candy Kitchen. You want the real thing? This is literally kickin' it old school. 91 year old George Nopoulos still makes his own ice cream, and everything is made with natural ingredients. Do NOT miss it.
This bridge south of Kellogg, Iowa once carried River to River Road (and US 32) travelers over the North Skunk River...
A meeting of the Grand Army of the Republic, in Redfield, Ia...
Not much remains of some of the towns along the River to River Road. When US 32 (immediate predecessor of US 6) came through Iowa, it turned south at Redfield, Iowa, and headed west on the competing White Pole Road auto trail... So most of what follows is from the abandoned portion of the route. Dale City was first of the towns that were bypassed...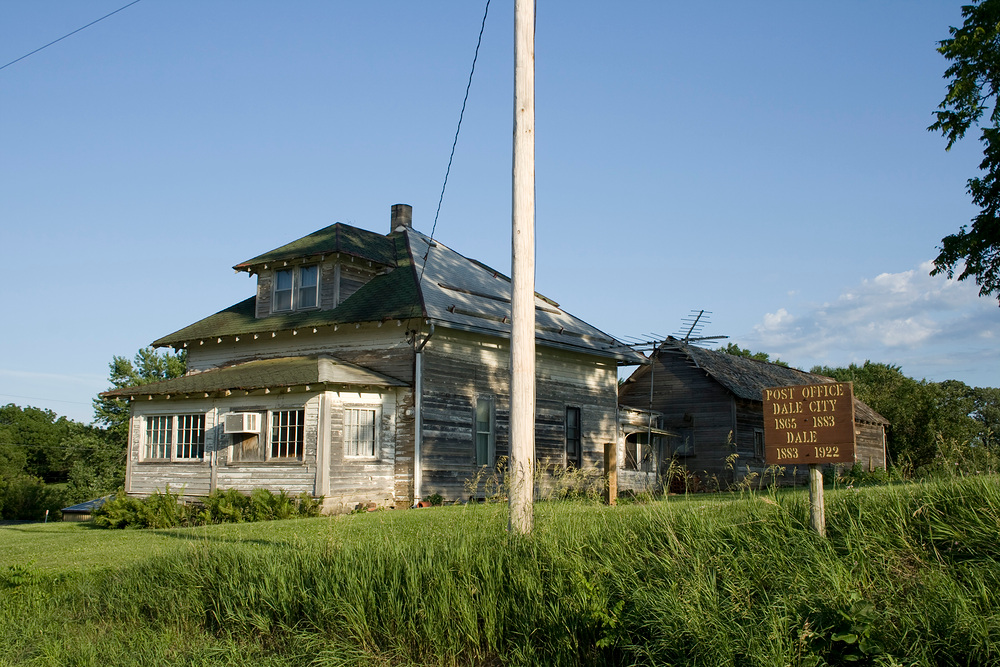 Another bypassed town is Monteith...
Next up is Guthrie Center, Iowa, which features some of my favorite architecture....
West of Guthrie Center, we found an abandoned IA 44 alignment and this equally abandoned general store...
Apparently, they plan on restoring this old Hotel in Marne, Iowa, just NW of Atlantic...
This great old house is on IA 83, another segment of the River to River Road...
I'm not sure what this little building in Walnut was, but I like it...
This is the Phoenix Theater in Neola. It's being restored to it's original 1913 appearance...
This is the golden spike, in Council Bluffs. According to Wikipedia "In 1939, following the premiere of the Cecil B. De Mille motion picture Union Pacific in Omaha and Council Bluffs a gold-colored concrete spike 56 feet (17 m) in height was unveiled on 9th Avenue in Council Bluffs on the approximate location of milepost 0.0 of the First Transcontinental Railroad."
There is so much more to see, but not enough room here, so until next time....
Edited by Dave Darby, 06 August 2010 - 08:32 AM.