Turn off the A/C and roll down the windows in your high clearance pickup for this one. 4x4 not needed if you know how to drive offroad.
This 8 mile section is not marked at either end, there are markers at two places when the 1913 Lincoln Hwy
turns off the Pony Express Trail.
Lets start this adventure 2.3 miles west of Tippett, NV where the Pony Express Trail crosses the modern Lincoln Hwy
at 39 50.253 114 21.665. Go north a half mile and you will see this sign; 39 50.081 114 22.242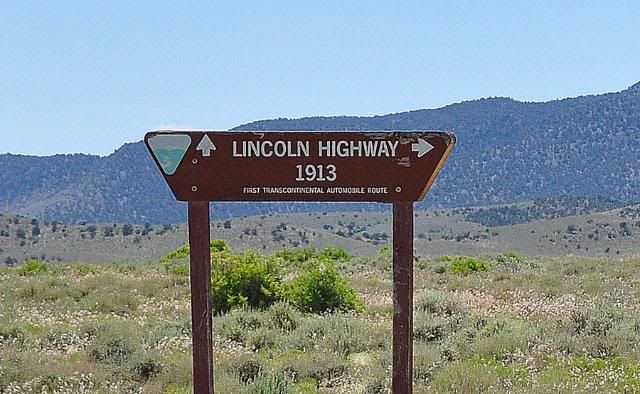 The road looks like this: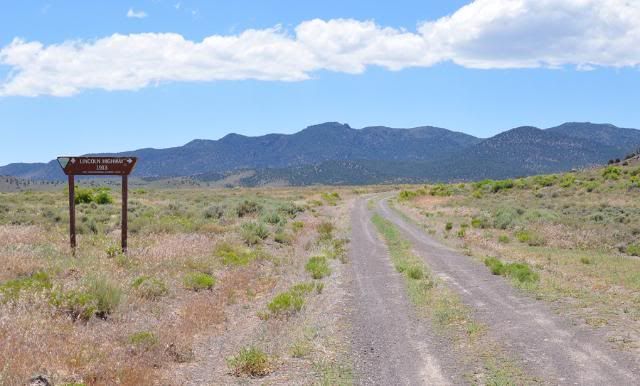 The road to the right goes about .4 of a mile and that road disappears where a creek was damned up long ago and is a bog now. The only way
I found it was the gps on my bike showed the old road. Nothing but a dirt bike could take .6 of a mile back to the modern road.
The road we want is straight ahead. At 1.6 miles there is a fork and another sign, 1913 Lincoln Hwy takes the left fork and the Pony Express goes
right and crosses the mountains Rock Spring Pass the highest point on the Pony Express Trail at 7,890'. 39 49.589 114 23.769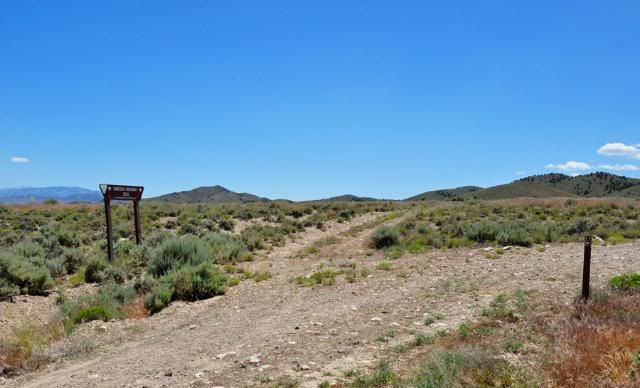 A picture along the road: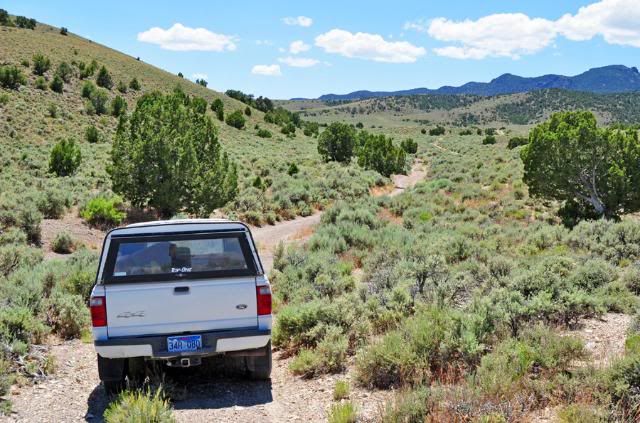 There is a fence crossing at 39 48.608 114 24.510
About .4 of a mile after the fence crossing there is a road forking to the left, go straight.
Another picture along the road, the dust straight ahead is a truck on the modern Lincoln hwy: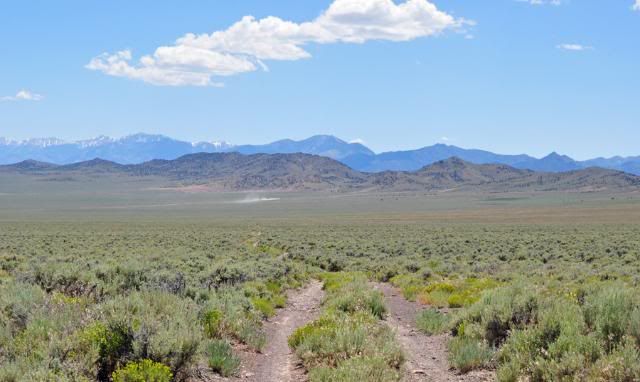 The road ends 39 44.860 114 27.013 This is why it is hidden: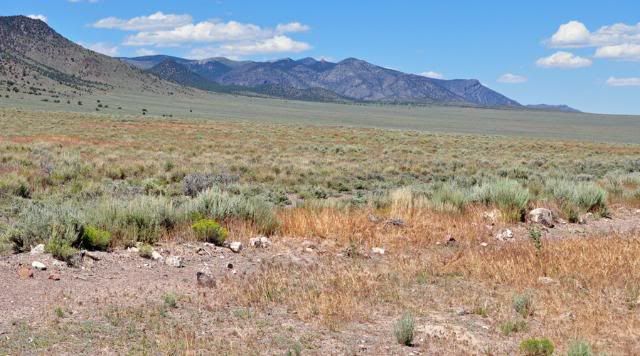 I put some rocks to mark it,
Now you are back on the dull road, thanks for riding along with me.
Dale
Edited by DaleS, 17 July 2011 - 05:55 PM.